https://bitway.net
Crypto-currency mining has been one of the most lucrative investments in this century. Crypto-currency mining has been the headline of the news and all media outlet over the years simply because lots of researches are been done by people who are ready to invest in crypto-currency mining. Blockchain technology has given the world lots of opportunity in which it's only left for users and the whole world to explore this opportunity. Majority of the crypto-currency users only believed crypto-currency profits can only come from trading of crypto-currency but only few knew about the crypto-currency mining program which didn't involve any form of stress before profits are been generated. Lots of stress techniques and skills needs to be put in place before profits can be generated from crypto-currency. Crypto-currency mining program doesn't need any stress as I have said earlier on all what it needs is just little power, set up and configuration in which there is a new blockchain based project today to simply the mining program for the users through the use of its platform. The name of the project is called "BITWAY"
As easy as it is to invest and earn from crypto-currency mining program, there still some challenges hindering the progress and development of mining operation. Over the years before the launch of this great project "BITWAY" we have seen lots of funds been carted away by the developers and founders of some mining program which this has created fear and lack of trust in the hearts of investors and lovers of crypto-currency mining. In order to stop the act of scam in crypto-currency mining and to also restore the lost glory in the crypto-currency mining industries, BITWAY has introduced some features in its platform that will be discussed in this article.
Some of the challenges facing the mining program includes; lack of trust in the mining platform, lack of transparency, high mining fees, high construction of mining program and lots more. We have seen some projects that have hit their dead end as a result of lack of trust in the platform which has make the members to abandon the platform. Also high set-up fee is another problem affecting the mining program, the cost of mining machine is high and difficult for users to afford. High consumption of electricity is another problem facing the mining program, it has been discovered that crypto-currency mining program consume lots of energy and power in which we have seen some government and authority threatening to shut down the mining program if there is no solution to high energy consumption. Today BITWAY platform have identified all these problems and is ready to provide lasting solutions to all these problems.
BITWAY platform is the best and likewise the most profitable mining project I have ever seen in this era. Going forward, it is the best and only platform that gives monthly payout to users and subscribers of its mining program. Majority of the other mining project do give payment quarterly and yearly in which users and members are not always happy about this. BITWAY has come with a better solution through its monthly payout you can be rest assured that you will have your payment exactly after a month.
BITWAY platform has been tested and trusted by series of miners and lovers of crypto-currency mining program and in order to confirm its legality and seriousness, it has also announce to allow its trading on some top crypto-currency exchange in which users will be able to trade its token after listing on these exchanges which is why I believed the best time to invest in BITWAY project is now.
BITWAY platform which is BITCOIN mining program allows the people to mine in the platform and earn BITWAY tokens as reward in the platform. Decentralization is one of the priority of BITWAY platform and this is why it has make its platform to be a decentralized platform in which users have full access to their accounts anytime they want. There is always higher percentage of trust in the decentralized platform simply because the transactions are been shown and recorded on the blockchain network. Inorder to ensure its transparency it has launched its own explorer in which members can easily monitor the development of the networks.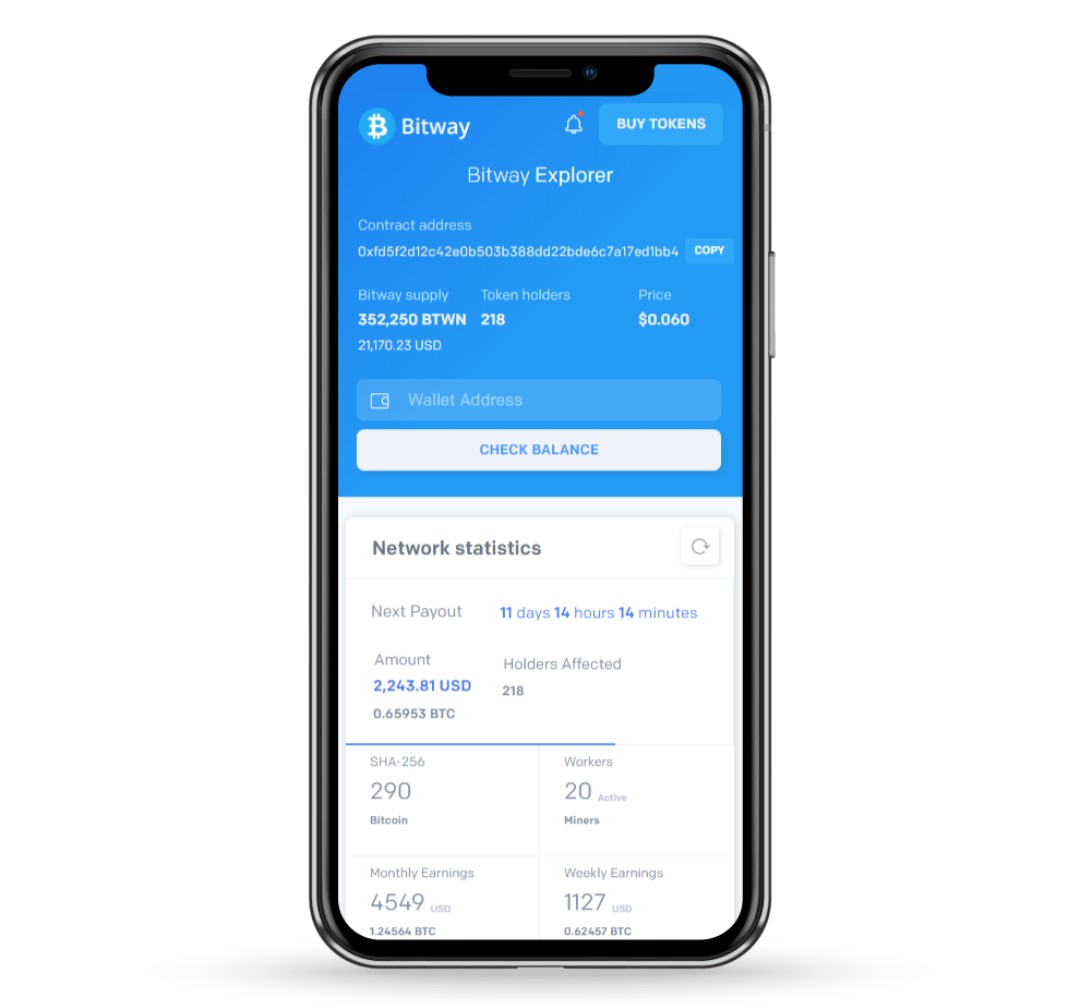 BITWAY mode of operation is based on renewable hydro-powered energy to solve the issues of energy consumption by the mining program. It has been designed with 1596W per hour, 5-40c Temperature, renewable energy, 70% ROI monthly, Cold Climate, Good user interface and High Security. All these features are what make BITWAY the best and unique among others.
BITWAY TOKEN
Token Symbol => BTWN
Token Supply => 21,000,000 BTWN
93% Allocated to Community
4.3% Allocated to Team
2.7% Allocated to Rewards
TEAM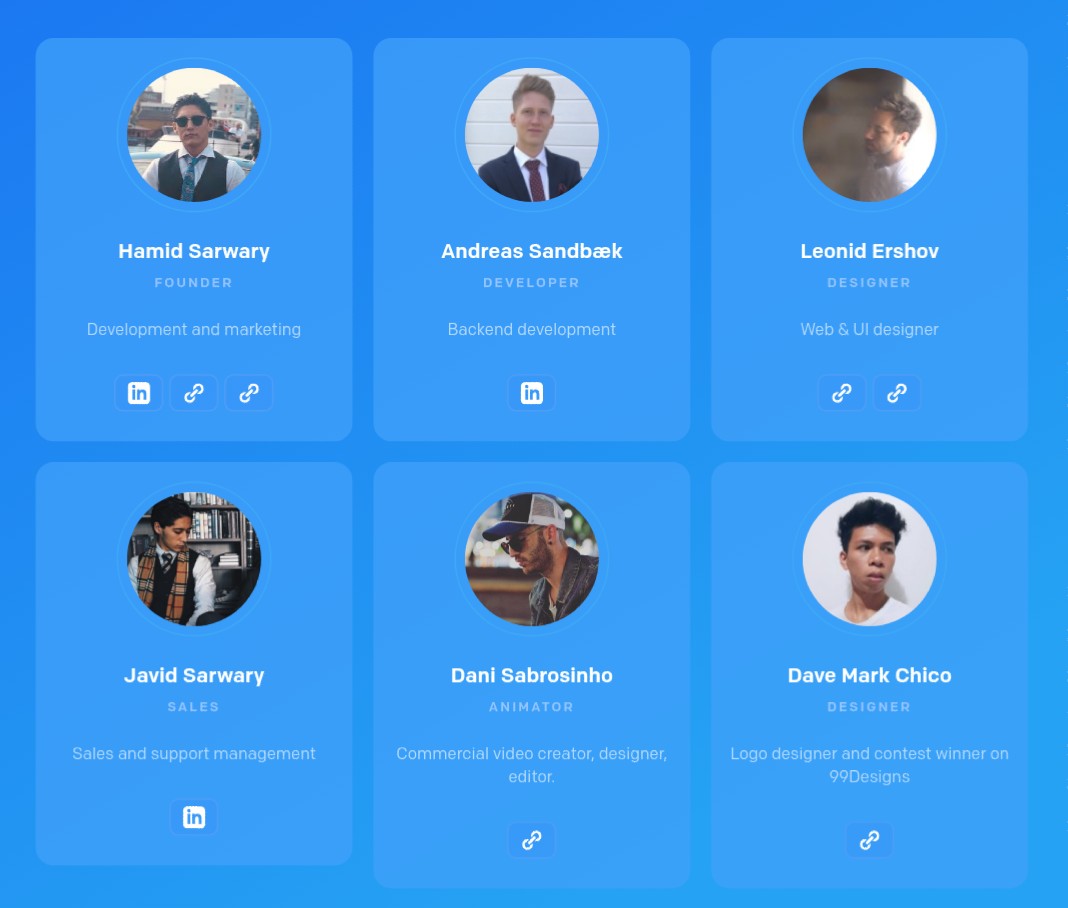 ROADMAP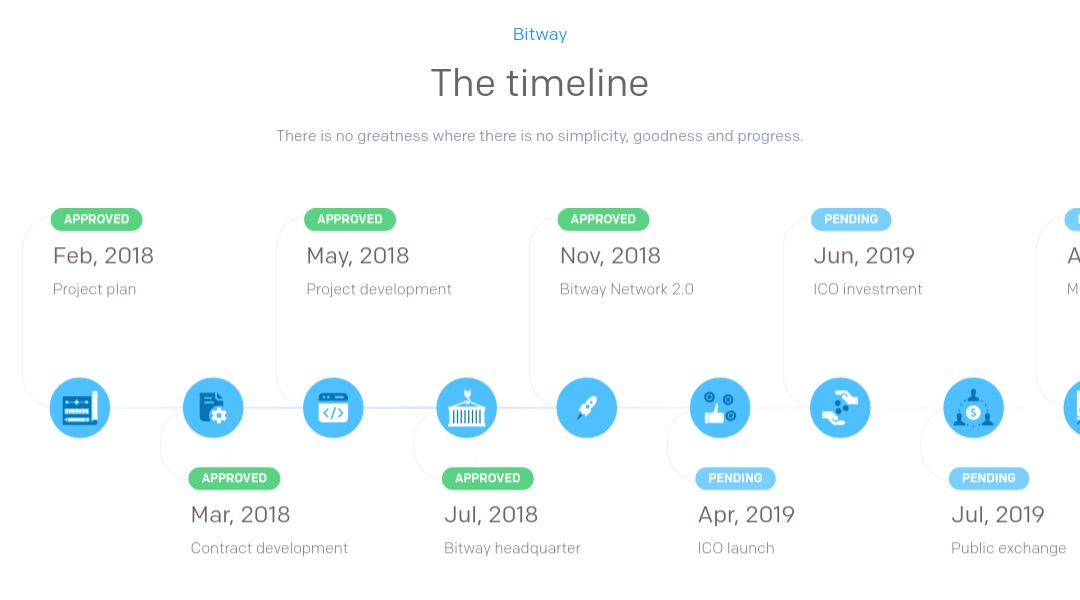 For More Information:
Website: https://bitway.net/
White paper: https://bitway.net/whitepaper.pdf
ANN Thread: https://bitcointalk.org/index.php?topic=5101874.0
Telegram: https://t.me/bitway_net
Discord: https://discord.gg/sD4PEqg
Facebook: https://www.facebook.com/bitway.net/
Twitter: https://twitter.com/bitway_?lang=en
Instagram: https://instagram.com/bitway_official
Username:urazl
Profile:https://bitcointalk.org/index.php?action=profile;u=2576486
Eth:0x7aBB01D7FB96d1BD378f325DE18A31267f9DeDB8