Hi Friends,
Between the covid-19 sheltering in place, Jacob in school, me working from home, the heat, and the mosquitos, we are feeling trapped in the house right now!
We are all going stir crazy and we need to be spending a little less time together as 24 hours a day, 7 days a week is just too much... we need breaks!
We did try to venture outside, and, for some reason the humidity and mosquitos are making even the cooler evenings unbearable - check out how much Kendra got bit up: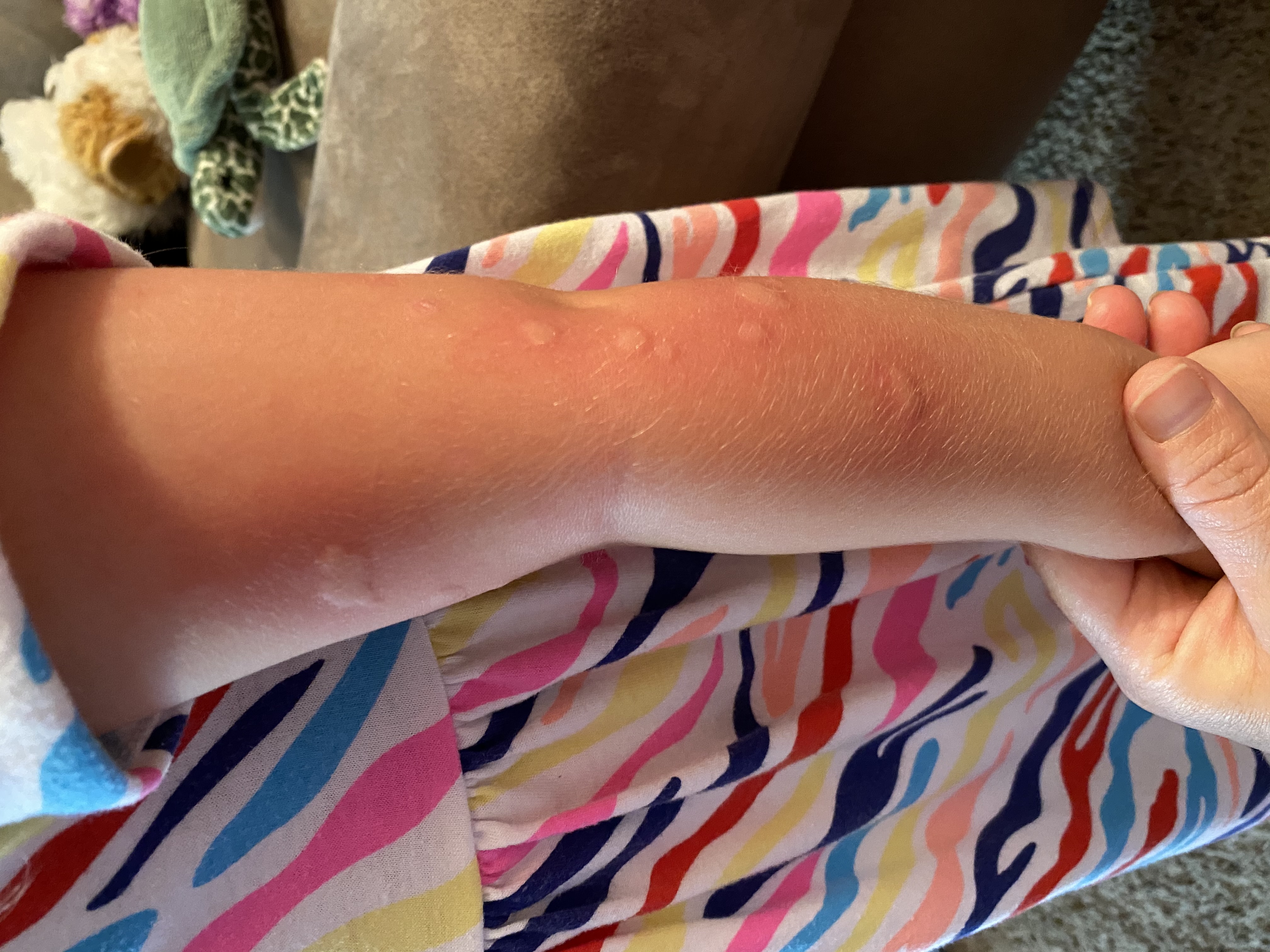 So yeah, stuck inside, but I am sure so is everyone else so I should really stop complaining.
Thanks for coming by,
Brian