Hi Friends,
We were playing outside recently and Kendra screamed and yelled "SPIDER"! Too cute, but she did, in fact, find a big old spider. Check it out: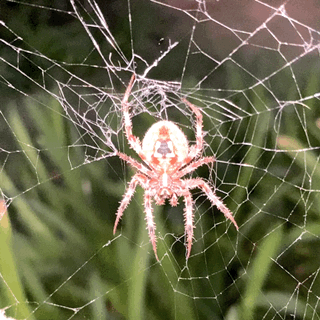 You know it is a big one when you can see the hairs on the legs with your naked eye. We left it alone - it adds to the Halloween decorations that are around the house!
I just told the kids to lock the doors to their rooms at night right now... the creepy crawlies are out for Halloween!
Thanks for coming by today,
Brian